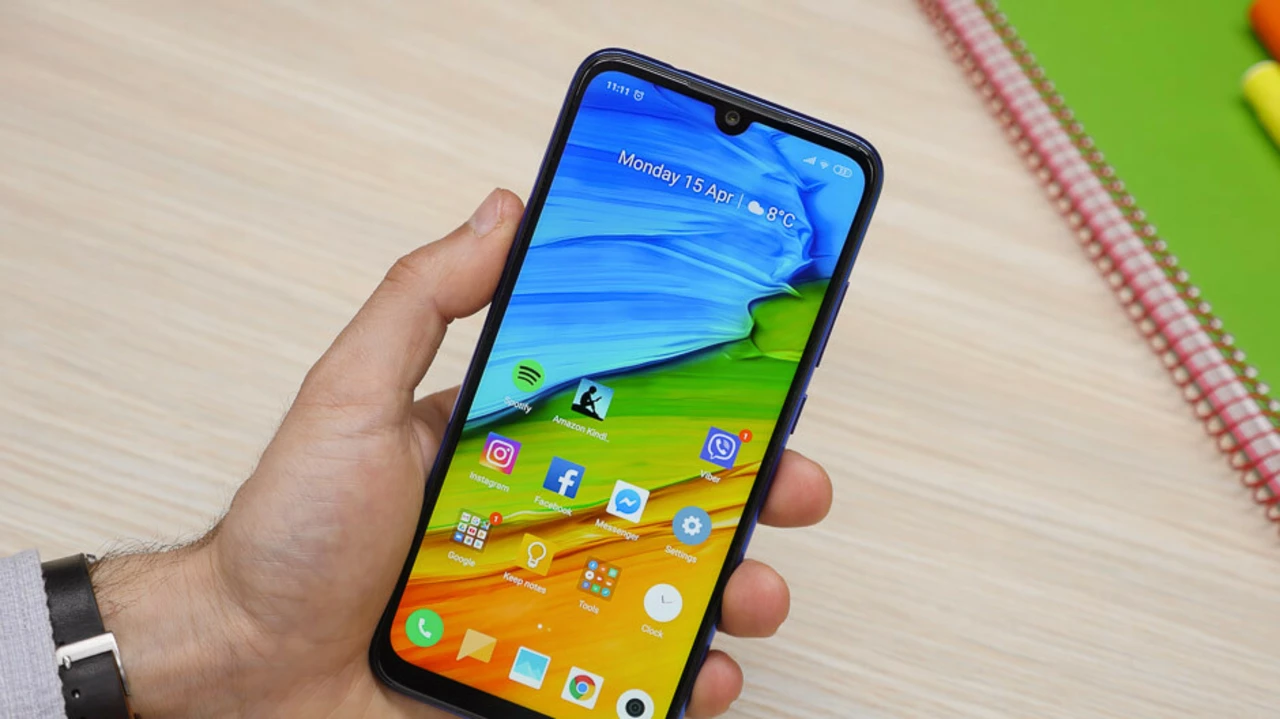 Introduction to the Redmi Note 7
As a tech enthusiast, I always keep an eye on the latest gadgets and smartphones in the market. One such smartphone that caught my attention recently is the Redmi Note 7. It has gained quite a bit of popularity since its launch, and I decided to take a closer look at this device to understand its pros and cons. In this article, I'll be sharing my findings with you, so let's dive in!
A Striking Design and Solid Build Quality
The first thing that I noticed about the Redmi Note 7 is its eye-catching design. Its glass back and gradient color options give it a premium look that's hard to resist. The phone feels solid in hand, and the build quality is impressive for a device in this price segment. The Gorilla Glass 5 on both the front and back adds to its durability, providing a good level of protection against scratches and minor drops.
However, the glass back also makes the phone a bit slippery and prone to fingerprints, so you might want to use a case to keep it looking clean and secure in your hand. The Redmi Note 7 also comes with a water-repellent coating, which means it can survive minor splashes, but it's not water-resistant, so be careful not to submerge it in water.
Impressive Performance and Smooth User Experience
One of the most important aspects of a smartphone is its performance, and the Redmi Note 7 does not disappoint in this area. Powered by a Qualcomm Snapdragon 660 processor and up to 6GB of RAM, the phone delivers smooth performance even when multitasking or playing graphics-intensive games.
The MIUI 10 operating system, based on Android 9 Pie, offers a user-friendly interface and is packed with useful features. However, the presence of some bloatware and ads in the UI can be a bit annoying. Luckily, they can be disabled or removed to improve the overall user experience. The Redmi Note 7's performance is definitely one of its strong points, especially considering its affordable price.
Impressive Camera Quality for its Price
The Redmi Note 7 boasts a dual-camera setup on the back, featuring a 48MP primary sensor and a 5MP depth sensor. The camera performs well in good lighting conditions, producing sharp and detailed images with accurate colors. The portrait mode does a decent job of blurring the background, and the Night mode helps capture better low-light shots, although it can be a bit slow.
The 13MP front-facing camera takes good selfies, but the beautification mode can sometimes be a bit aggressive. While the camera quality may not be on par with flagship devices, it's definitely impressive for a smartphone in this price range. The only downside is the lack of optical image stabilization, which can result in shaky videos.
Long-lasting Battery Life
With a large 4,000mAh battery, the Redmi Note 7 offers excellent battery life, easily lasting a full day of moderate to heavy usage. The phone also supports Quick Charge 4, which allows for faster charging times. However, it's worth noting that the charger included in the box is a standard 10W charger, so you'll need to purchase a compatible fast charger separately to take advantage of the quick charging feature.
The battery life is undoubtedly one of the major highlights of the Redmi Note 7, making it an ideal choice for users who are always on the go and don't want to worry about constantly charging their device.
Expandable Storage and Other Features
Another advantage of the Redmi Note 7 is its expandable storage. The phone comes with 32GB, 64GB, or 128GB of internal storage, depending on the variant, and has a dedicated microSD card slot that supports cards up to 256GB. This means you won't have to choose between using two SIM cards or adding extra storage, as is the case with many hybrid SIM slot smartphones.
The Redmi Note 7 also features a USB Type-C port, a 3.5mm headphone jack, and an IR blaster, which are all useful additions. The fingerprint sensor on the back is fast and accurate, and face unlock works reasonably well, although it can struggle in low-light conditions.
Conclusion
In conclusion, the Redmi Note 7 is a well-rounded smartphone that offers great value for its price. Its sleek design, solid performance, impressive camera quality, and long-lasting battery life make it a strong contender in the budget smartphone market. Some minor downsides include the slippery glass back, the presence of bloatware and ads in the UI, and the lack of optical image stabilization. However, these cons are easy to overlook considering the numerous pros of this device. If you're in the market for an affordable yet feature-packed smartphone, the Redmi Note 7 is definitely worth considering.
Aarav Chatterjee
I am Aarav Chatterjee, an expert in news and political analysis, with a special focus on the Indian subcontinent. I pride myself on delivering thought-provoking and insightful commentary on the latest news and events shaping Indian life. As a seasoned journalist, I have a passion for uncovering untold stories and making connections between current events and historical contexts. My writing aims to educate, inspire, and empower my readers to make informed decisions and contribute to meaningful discussions about the future of India.
view all posts