Moroccans' Love for Hindi Cinema

I came back from Morocco with lots of lovely memories; one of them is a man breaking into a song in the middle of the road. I love my India from Pardes.
Shilpi Chakraborty
Dropping off our bags at the Riad, a typical Moroccan house, we scoured the streets of Tanger, a town in Morocco, for food as our stomachs growled in hunger. It was ten at night and the streets of old town Tanger were teeming with people so much so it was impossible to walk past without brushing against one another. For someone who lived in England for more than a decade, it was kind of a shocker as most streets were deserted after 7.
We walked past hordes of restaurants. It was our first day in Morocco and we didn't have the energy, the hunger was killing us, to grasp the nuances of Moroccan food. May be tomorrow. Yes, tomorrow for sure.
Today we were looking for familiarity and there was nothing more familiar than pizza. We spotted a pizzeria with provisions for alfresco dining. Hubby and me scanned through the menu but everything was in Arabic, not even Spanish or French which we had fair knowledge.

We were about  to walk away when hubby's shoulder was gripped by strong arms. An Arab man with such natty hairstyle that I could see my teenage son's eyes was about to pop out. He greeted us salaam uwallekum.
Wait wait, he said, and disappeared into the confines of the restaurant. Soon another young man came out with equally chic hairstyle, and said "Indians.. Shahrukh Khan." Baffled, not being able to connect the dots, my husband said, "yes, we are Indians. But as you see, pointing to his bald head, I am not Shahrukh Khan." The man erupted into fits of laughter, and said, "we Moroccons love Indian movies and we idolize Shahrukh Khan. Most of us have seen all his movies and we wait eagerly for his next release."
From COVID 19 pandemic to hunger pandemic: millions at the…
How to overcome Conflicts in life?
Why We Find It Difficult To Ask For Help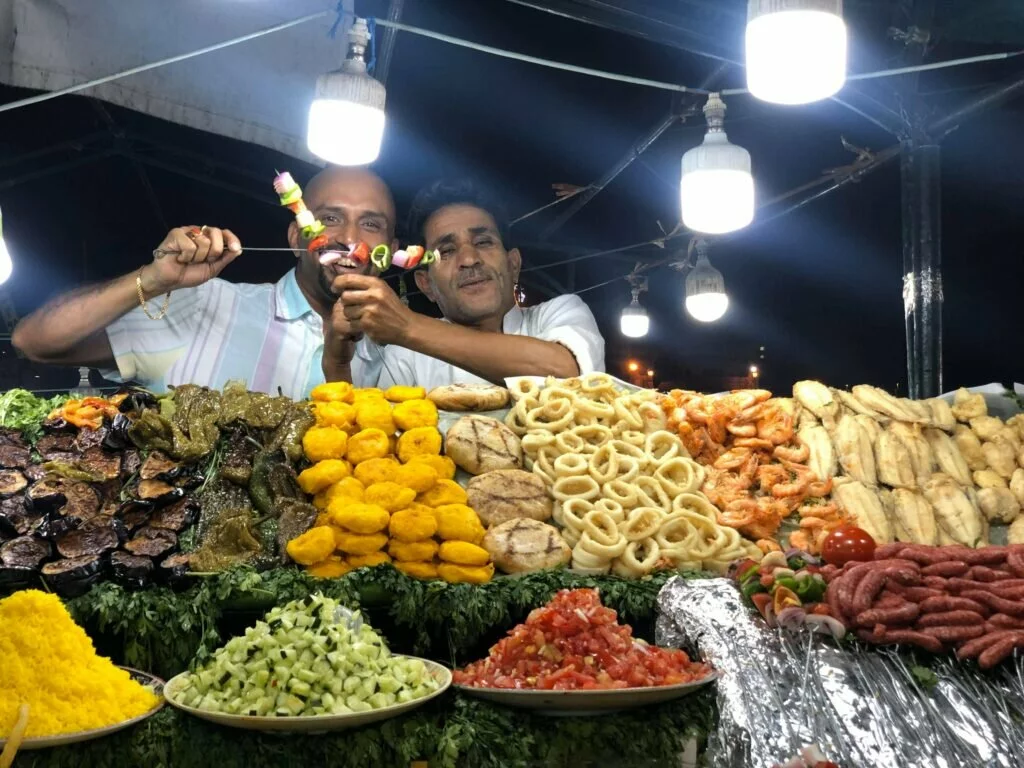 The adoration is palpable as I could see a spark in his eyes as he talked about his favourite actor. Over pizzas he talked at length about Shahrukh Khan movies. It was impossible to stop him. And then he held as agape with a stammering as perfect as Shahrukh Khan in Darr. He enacted, I love you kkkk kiran, in thick Arabic accent. I was stupefied.
I was in Africa, far away from India, and here I meet a Bollywood fan who knew more about Shahrukh movies than I do. I couldn't help but revel at the wizardry of Bollywood, the magical spell it casts over the masses not only in India but overseas. I promised myself to find more about it as I traversed the length and breadth of Morocco.
Next day, I asked our taxi driver what was it that Moroccans loved about Indians movies, was language not a barrier for them, assuming they didn't know the language. A young lad who talked nineteen to dozen told us, "No, we watch with Arabic subtitles. We find the movies enchanting. It takes us on a magical journey, beautiful people, beautiful places, the songs, the dance, and the melodrama. Unlike Hollywood movies, we can relate to the stories as we find cultural proximity. For example, we live with our parents even when we are adults. Ours is a more traditional society, very much like India."
Our next destination was Marrakech, the most popular tourist destination in Morocco. Easy going and zestful, people often accosted us in the roads, at shouks, mostly because of the Bollywood connection. One of them told us, "Shahrukh Khan once visited Marrakech. He met our King. He met the locals at one of our malls. People had gone absolutely crazy."
Other than Shahrukh Khan, I found out Moroccans adored Amitabh Bachan, Salman Khan, Kajol and old stalwart like Raj Kapoor. Many Bollywood movies had been shot in Morocco. He could name only a few, Zagga Zasoos, Ek tha tiger. You know how much Moroccans loved Bollywood when the man said, the Moroccan movie "Karyane Bollywood" by Yassine Fennane was about a young Moroccan who tried to woo his sweetheart by remaking "Disco Dancer" – a Bollywood classic from the 1980's starring Mithun."
Not surprising then, most Moroccans proudly showed their proficiency in Hindi language. Exhausted, haggling for a leather bag as I plonked myself down on a cushion to catch a break, the shopkeeper in the shouk said, yeh hai zindagi, dost. My irritation vanished, I found myself smiling. He also told me Mohabaat was love, phire milenge was see you soon and a few other phrases. "Most Moroccans know at least 100 hindi words," he said with pride glinting in his eyes.
I came back from Morocco with lots of lovely memories; one of them is a man breaking into a song in the middle of the road. I love my India from Pardes.
Posted on 17/07/2020